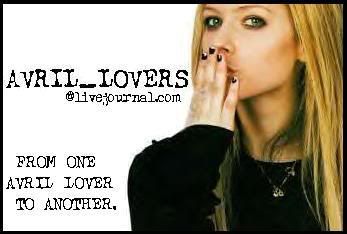 WHERE THE AVRIL LOVERS UNITE.
are you an avril lavigne fan?
avril_lovers is one of the most active avril livejournal communities! updated almost daily with any avril news, pictures, magazine scans, etc. post your avril icons, pictures, banners, layouts... whatever you want, as long as it's avril! so if you love avril, come JOIN the
avril_lovers.